This email address is being protected from spambots. You need JavaScript enabled to view it.
External unit RAL10_LNB and illuminator RAL10_FEED
This email address is being protected from spambots. You need JavaScript enabled to view it.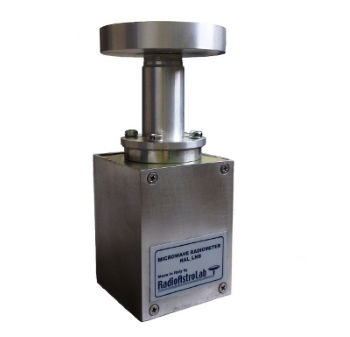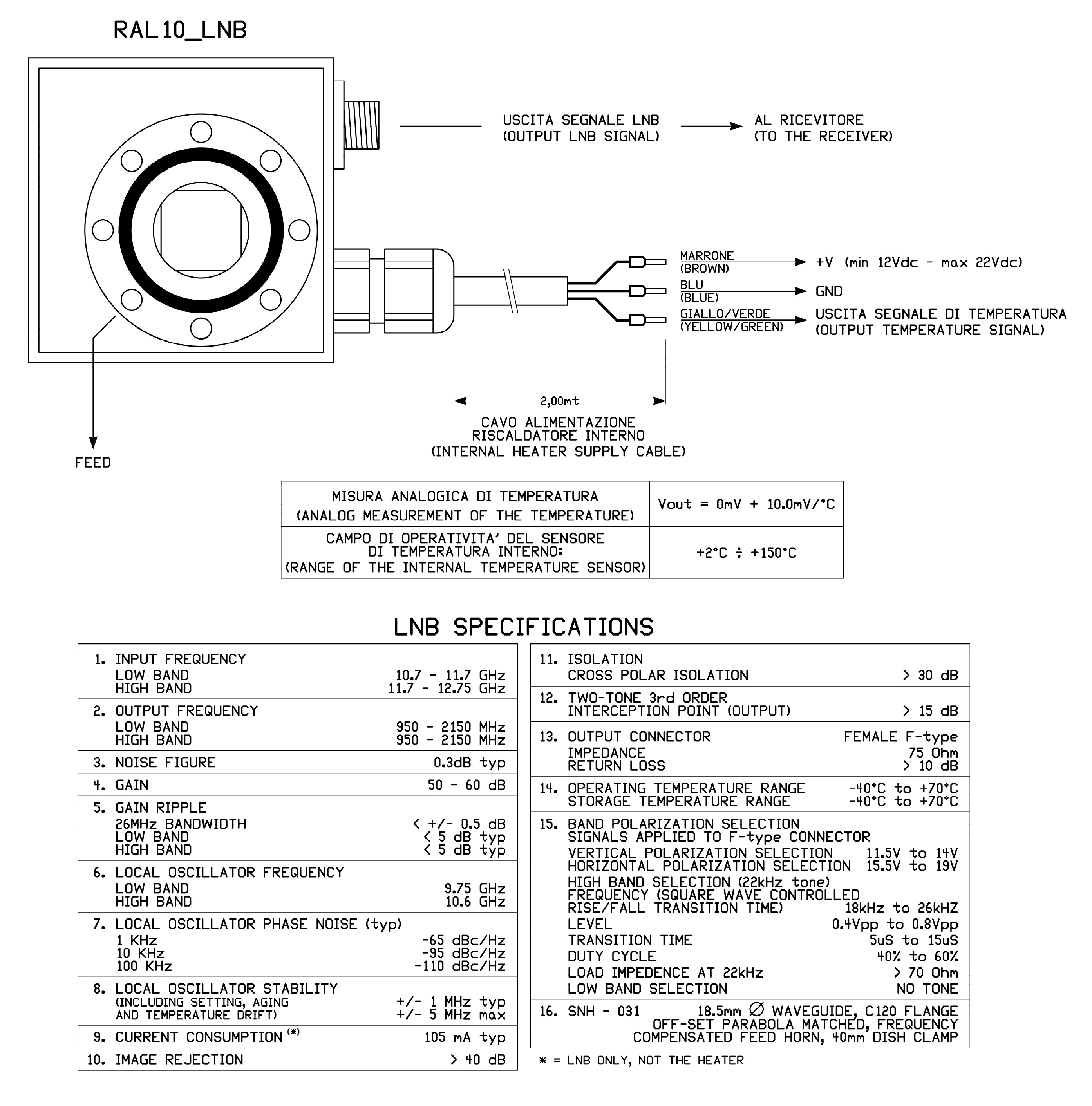 LNB (Low Noise Block Converter) with input frequency in the band 10-12 GHz, designed for radio astronomy applications where high sensitivity and stability are required. The unit, built in a sturdy aluminum insulated frame, is thermally stabilized with an internal regulator. The device can be equipped with corrugated RAL10_FEED for circular parabolic reflector antennas, will be installed on the focus of the antenna and, through a coaxial cable for TV-SAT, it can be connected to all the receivers of RAL10 line.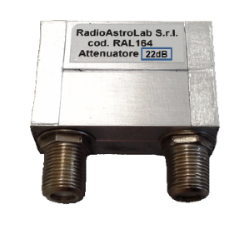 Essential accessory for observing the Sun with very sensitive instruments (RAL10 and RAL10PL) combined with large antennas. The function of the device, which is inserted at the receiver input after the descent of the coaxial cable from the antenna, is to alleviate the powerful solar radiation, thus avoiding saturations and non-linearity in the system response.
Rechargeable Battery Unit RAL10BT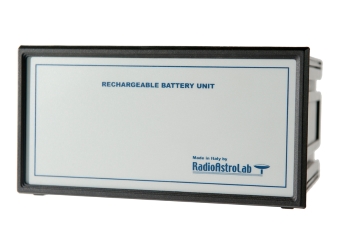 RAL10BT is a rechargeable power source at low voltage designed to allow the use of our tools (or any other instrument operating at 12 VDC) in areas not served by the electricity grid. The device, equipped with a hermetically sealed rechargeable battery capable of ensuring high operational autonomy, includes the charging electronic circuit at high efficiency.